Personalized Graphic Design Assistance: Print and Web Marketing Solutions for Small Business!
Print Design | Website Design | Web Graphics | Vector Art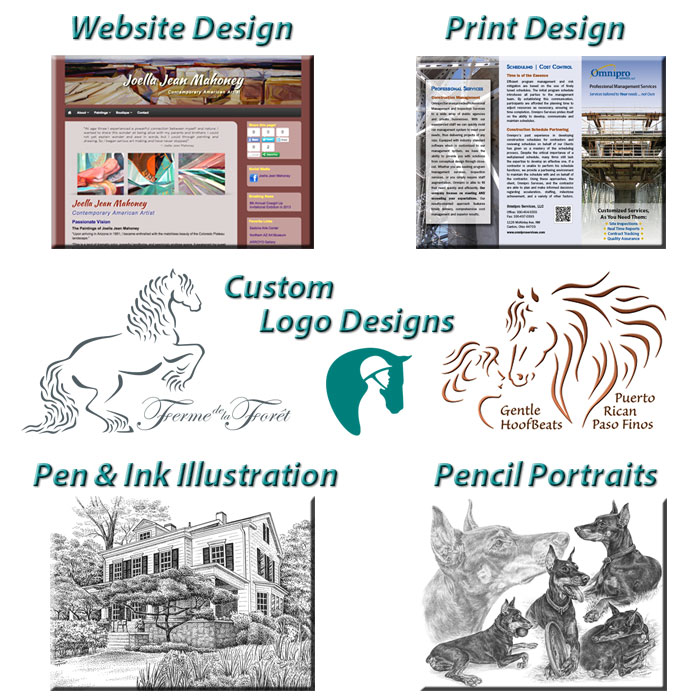 ---
I offer a variety of virtual graphic design services. My specialties include graphic design for print: brochure design, logo design, page layout, form typesetting, newsletters and interactive documents. My graphic design for the web services include: custom website design, site maintenance, web graphics & banners, e-newsletters/e-mail marketing, and social media support. In addition, I am well-known for my custom horse, dog and animal logo designs, with clients worldwide.
In addition to graphic design services I specialize in Illustrations and Portraits in either pencil or pen & ink. See my other website, Pencil Drawings by Kelli Swan, for samples of my illustrations featuring buildings, homes, pets, landscapes and vintage aviation.
More about Kelli Swan on Google+