Graphic Design for Print and Web
Marketing Solutions for Small Business
Print Design • Website Graphics • Logo Design • Vector Art • Illustrations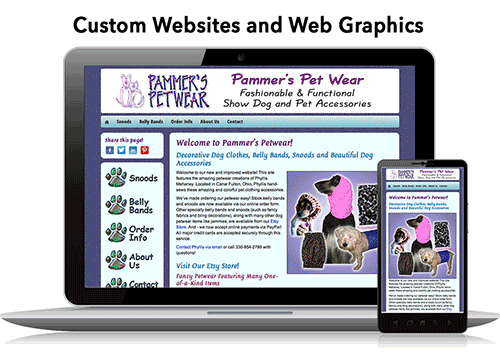 If you are in search of great communication and top notch customer service for your graphic design needs, then please take a moment to look through this site.
Working with Cygnet Graphics brings you the talent of a professional designer who understands the importance of promoting your business, your way. Check out the Testimonials page to see what happy clients have to say!
Cygnet Graphics offers a variety of virtual graphic design services. Specialties include graphic design for print: brochure design, logo design, page layout, form typesetting, newsletters and interactive documents. Graphic design for the web services include: custom website design, site maintenance, web graphics & banners, e-newsletters & e-mail marketing, and social media support. Cygnet Graphics is also well-known for custom horse, dog and animal logo designs, with clients worldwide.
In addition to graphic design services, check out the custom Illustrations and Portraits at: Drawings and Custom Artwork by Kelli Swan for samples of pencil and pen & ink illustrations featuring buildings, homes, pets, landscapes and vintage aviation.