About Kelli Swan & Cygnet Graphics Ltd
Graphic Designer • Illustrator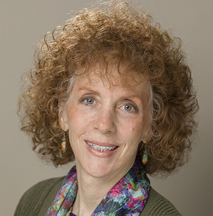 As a graphic designer, I specialize in visual content, both digital and traditional. I also enjoy a variety of creative writing endeavors: copy for content, training materials, and SEO. My unique specialty area is black and white illustration. You can view my full custom pencil drawings and pen & ink portraits portfolios at pencilplace.com.
My background includes a BFA in Graphic Design with an emphasis in illustration, and graduation with summa cum laude honors, from the University of Akron. My first professional role was the position of prepress artist at a printing company. That role was followed by work in the corporate world, including Graphics Specialist and Production Coordinator positions. I began Cygnet Graphics in order to offer my freelance graphic design and custom pencil and pen & ink portrait services. Currently, I work in a professional position at a local company. Cygnet Graphics' services are still offered on a limited basis.
Feel free to contact me anytime to discuss your needs.
Contact information:
Kelli Swan • Northfield, OH • (330) 933-5013
Partial List of Past/Present Clients:
Oberlin College, BP America, Standard Register, Precision Reloading, Inc., City of Brecksville Ohio, Ernst & Young, Cunningham-Baron Advertising, Vahila Acupuncture and Massage Therapy, RJ Matthews Co., Omnipro Services LLC, Rick's Tack & Stagecoach Embroidery, Gentle Giant Draft Horse Rescue, Vallmar Company