Kelli Swan: Artist and Graphic Designer
Logo Design | B&W Illustrations | Graphic Design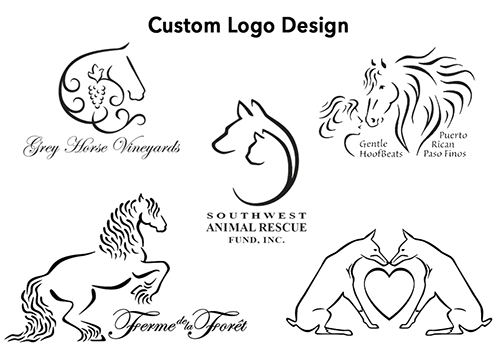 A versatile artist and designer, Kelli Swan's talents range from content writing to digital design. Her specialties include black & white illustration in pencil or pen & ink, and custom logo design.
A portfolio of custom logo designs may be found here on this site. Also, a number of existing logo designs are available for sale with full copyrights (never resold).
Inquiries about custom pencil or pen & ink drawings are welcome. Kelli's illustration specialties include: professional buidlings, churches, homes, pets, horses, dogs, landscapes and vintage planes/aviation.